Billing banks for climate risks is tough
Without consensus on a universal capital charge for climate-related risks, individual supervisors may go it alone — allowing an unlevel playing field to develop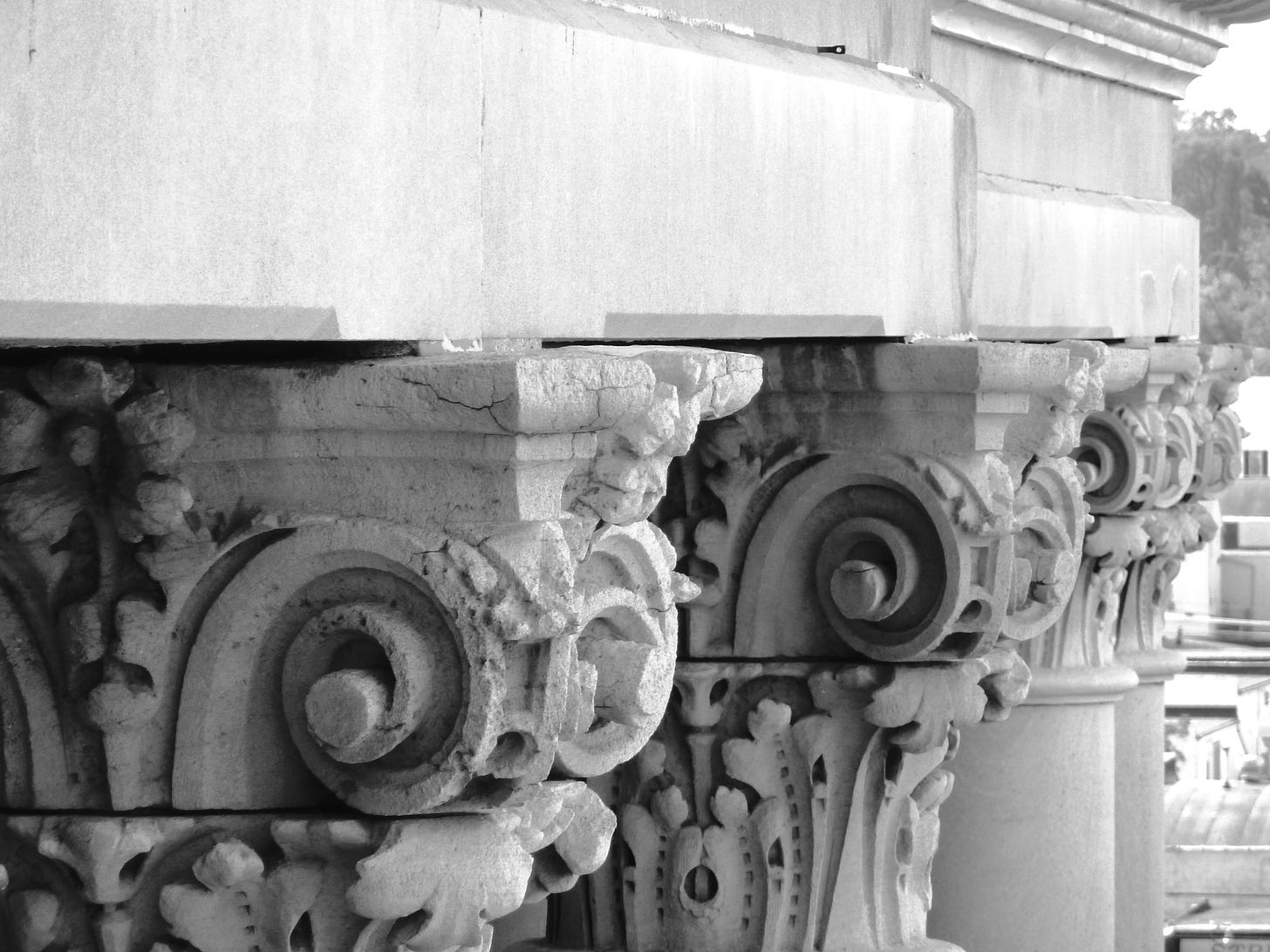 How much capital does a bank need to guarantee its solvency and maintain credibility among investors in the teeth of a crisis? It's a debate that's raged since the financial crisis — and doesn't look to be settled any time soon.
One recurring argument is whether minimum required capital (MRC) should be tied to a bank's risks or to its size. If the latter, then two banks of equal size would attract the same charge, even if one was loaded up on illiquid credit derivatives linked to wobbly mortgages and the other held nothing but safe-as-houses US Treasury securities.
If the former, the question is who measures the risks and how. Leave it to the banks themselves, and they could lowball their risks to free up capital. But leave it to regulators, and a cookie-cutter approach could penalise some firms while giving others an easy ride.
Instead of resolving the debate, financial watchdogs have instead imposed a mishmash of different MRC standards. There's a series of leverage ratios, which set MRC based on size, and risk-based requirements — set using a mix of a bank's own data and judgments (the internal models approach) and regulators' own methodologies (the standardised approach).
Pillars of strength?
Where are climate risks considered in this tangle of requirements? The short answer is "nowhere". Right now, the regulatory capital framework designed by the Basel Committee on Banking Supervision (BCBS) — a coalition of financial watchdogs that devises standards to be implemented in local law — does not include a discrete capital "charge" to guard against the sudden physical and transition shocks that global heating will trigger.
However, certain members of the committee are starting to take matters into their own hands, concerned that their supervisees could topple over like bowling pins as the climate crisis grows.
Last week, the BCBS published a stocktake of member efforts to confront climate-related financial risks. Though the majority had yet to consider climate risk in their prudential capital frameworks, "several jurisdictions are of the view that the current Pillar 2 framework offers flexibility to address climate-related financial risks".
Let's take a step back: what's the Pillar 2 (P2) framework?
Put simply, it's used by local regulators to set additional tailor-made, risk-based requirements for each bank on top of the BCBS-defined Pillar 1 minimums that apply to all firms equally. Supervisors use different approaches to set these P2 add-ons, but all have the same objective — to ensure lenders have enough of a buffer to cover the latent threats overlooked by Pillar 1.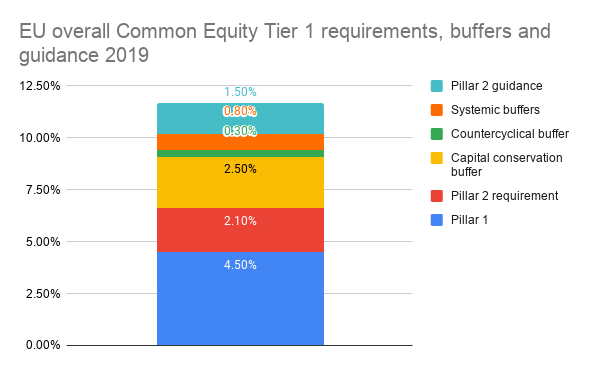 Source: European Central Bank
Climate change is one such unsung risk. While the BCBS does not prescribe a capital requirement for climate risk under Pillar 1, with the P2 framework supervisors can cut loose. It therefore offers an opening for concerned agencies to smuggle climate-related capital requirements into the existing prudential framework.
But no regulator appears to have taken this step … yet.
In a 2019 overview of supervisory practices, the BCBS found that one jurisdiction had asked banks and asset managers how climate-related risks affected their exposures, and quizzed them on how these risks were incorporated in their governance, strategy, risk management and public disclosures.
Though the supervisor did not use its findings to size P2 add-ons, it did compile a "scorecard" for each firm to "map and benchmark the current level of climate risk management" across the banking sector. However, there's no reason why this "scorecard" could not be used in future to set P2 add-ons for climate risk.
The framework has its limitations, though. P2 add-ons are a microprudential tool, intended to deal with shortcomings at individual banks. But it's clear that climate change represents a systemic risk to the financial system as a whole, necessitating a macroprudential response.
In addition, P2 charges are applied at a regulator's discretion — based on a supervisory review, yes, but not a prescriptive, risk-based formula. This means a bank in one jurisdiction could get a pass for climate risk management failures that a peer in a different country gets put through the wringer for. That's no way to build resilience across the banking system as a whole.
What would is incorporating climate-related risks into Pillar 1.
BCBS Pillar 1 requirements set MRC for credit, market and operational risks. All three could include a climate-related component, so that physical and transition risks are comprehensively covered.
Some banks are actually running ahead of their watchdogs in this regard. Barclays, in its 2019 Task Force on Climate-related Financial Disclosures (TCFD) report, laid out how it's incorporating climate risk across credit, market and operational silos already. For example, it's using a "Credit Climate Lens" to "understand, assess and manage how climate change may impact the Group's credit risk exposures".
Standard Chartered, meanwhile, has identified certain "Principal Risk Types" that may be aggravated by climate change.
The wrong answer to the right question
But supervisors themselves have yet to push for a Pillar 1 climate risk charge.
Why? One reason is that the BCBS membership as a whole has to agree on updates to its framework, since their recommendations are meant to be implemented in a harmonised fashion across jurisdictions.
Reaching consensus on how to set capital for even well-understood risks, for which reams of historical data exist, is tricky enough. For example, the Fundamental Review of the Trading Book (FRTB), a package overhauling market risk capital requirements, was drafted in 2016, but after three years of wrangling was substantially altered to make it more palatable to regulators and industry alike. It's not due to come into effect until 2023 at the earliest.
Imagine, then, the furor over a climate risk charge. As the debate over global heating is so politically charged, and key members of the BCBS — not least the four US agencies represented — belong to jurisdictions where the prevailing government is opposed to climate change action, agreement on Pillar 1 reform is a dream unlikely to be realised.
So maybe the Pillar 2 framework is the best and only hope for climate-conscious regulators. Indeed, if wielded effectively, a P2 climate charge could become a de facto Pillar 1 requirement by the back door. Already, the European Union members of the BCBS follow the same rulebook. Lenders directly supervised by the European Central Bank even have their P2 add-ons set through a uniform Supervisory Review and Evaluation Process (SREP). The UK's climate stress tests could be used to inform P2 add-ons in the future, as could Canada's. Over time, so many jurisdictions may be adding climate risk charges that a Pillar 1 requirement could be made redundant.
But all the whatabouts and whyfors of a climate risk MRC charge are in danger of giving the wrong answer to the right question — how should banks face up to the climate crisis? If the focus is simply on ensuring they have sufficient capital to weather physical and transition shocks, regulators will miss the opportunity to make banks useful partners in the fight to ameliorate global heating.
Instead, they should think about ways to change lending behaviour and alter financial incentives. Yes, assigning punitive capital charges to certain activities, like lending to fossil fuel companies, are one way to change habits. But regulators should also consider things like a green asset ratio, which would mandate a set amount of investment in climate-friendly companies, and heightened carbon risk disclosure standards, so that investors can get a good, hard look at a bank's climate risks for themselves.
One pillar isn't enough to support the financial system's transition to a net-zero carbon future. We need many, sharing the burden together, to get it done.
---
Thanks for reading! Consider subscribing to the twice-weekly newsletter
Please send questions, feedback and more to louie.woodall@gmail.com
You can catch climate risk management updates daily on LinkedIn
The views and opinions expressed in this article are those of the author alone
All images under free media license through Canva