Coronavirus response offers a blueprint for climate-friendly business
Yet the operational risks of decentralised, carbon-lite working are formidable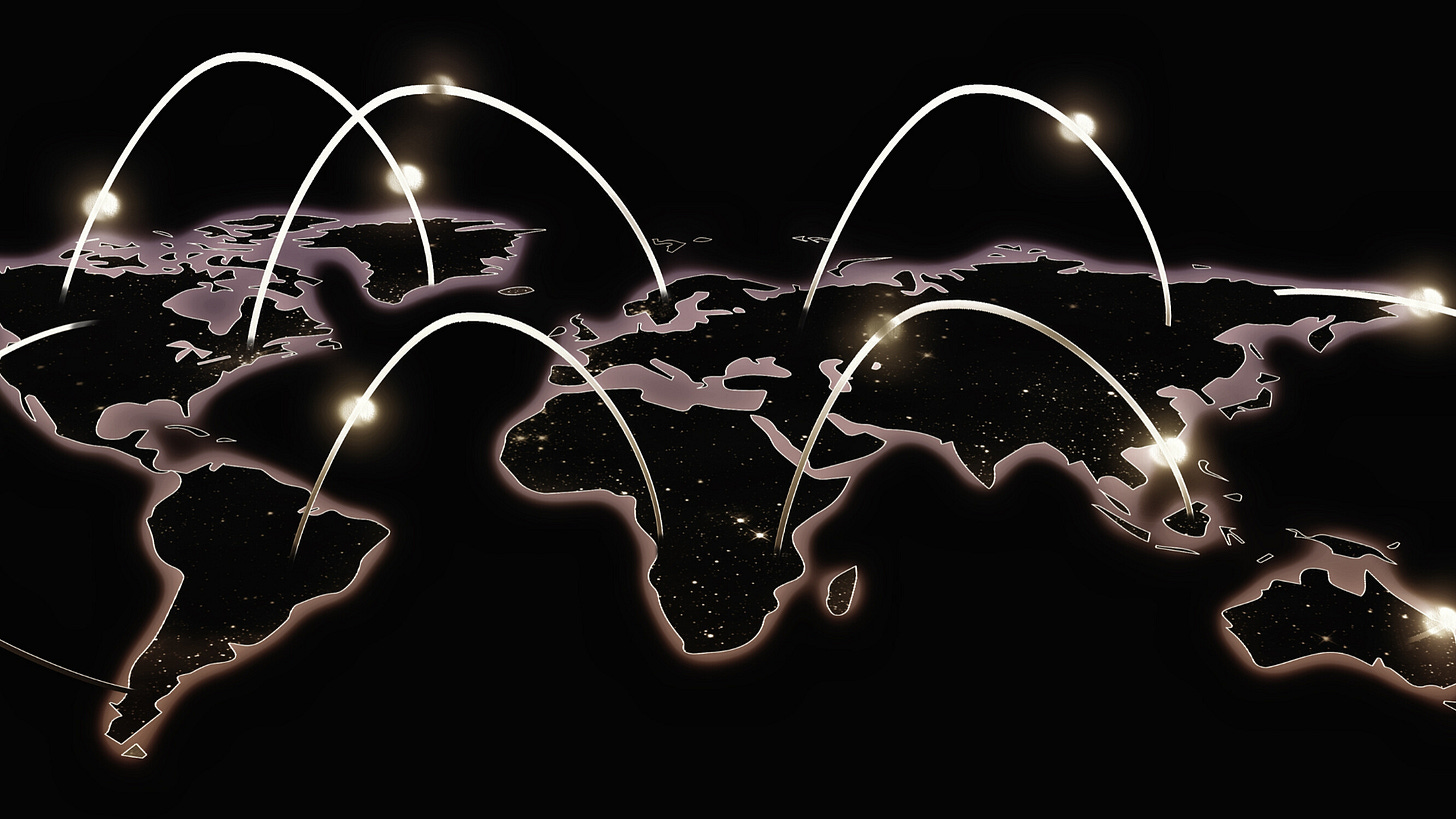 Financial institutions the world over are doing business under siege. Not from a corporeal foe, but the spread of the novel coronavirus.
Business travel to certain parts of the world has been frozen, and is unlikely to resume anytime soon. Conferences are being scrapped in their hundreds.
Goldman Sachs cancelled its annual partners meeting, a week-long event for 400 top employees, in February, and will turn another conference into an audio-only webcast.  Morgan Stanley and JP Morgan are among the firms that have halted all non-essential international travel.
And yet…the business of finance goes on.
Risk.net offers a fascinating glimpse into how operational risk managers at banks are handling the epidemic (it's free to view, so get clicking), and though it's no picnic, what's striking is how firms have quickly put in place flexible working options for staff and are exploring alternative methods of conducting important meetings, for example via video conference.
Yes, there will be an impact on banks' bottom lines as part of a broader virus-related economic slowdown. Standard Chartered and HSBC have already lowered their return on equity targets for 2020. But financial activity continues. Trades are being made. Projects chug along.
What this implies is that business-as-usual involves paying huge amounts in cash and carbon emissions for non-essential flights, meetings and conferences. This in turn means that banks may not be doing all they could to limit these costs, the greenhouse gas aspects of which are reported as "scope 3" emissions.
There's a hefty amount of carbon being produced under this category. Barclays, for example, reported over 69,000 tonnes of CO2 emissions related to employee travel in 2018. Citi disclosed almost 150,000 tonnes, equivalent to the energy consumed by over 17,000 homes.
Savvy investors concerned about their companies' carbon footprints may be tempted to press executives on such excessive energy expenditures in future dialogues. I'd wager most financial institutions will be keen to play up how they've adapted their workflows to the coronavirus outbreak by minimising employee travel and dispersing their workforces. It then becomes incumbent on climate change-sensitive stakeholders to ask: why haven't you been doing this the whole time?
Operational vs ESG risk
There could be a two-word response: operational risk. Financial institutions are bound by myriad reporting and supervisory requirements that are difficult to meet across a highly diffuse workforce. Firms have to be able to demonstrate that they are supervising their traders appropriately and keeping tabs on their calls using recorded lines.
Faced with having to enforce remote working because of the coronavirus, the Financial Times reports that banks are asking their watchdogs to grant them exemptions from these requirements so that they can continue to operate. It's clear that some firms just aren't flexible enough to cope:
Senior executives at several institutions told the FT that they do not have enough mobile recorded lines to cover all relevant staff. Traders working from home in the US could find their properties designated as offices of their banks unless regulators agree to relax rules, one New York lawyer told the FT. He added that banks are hoping for a temporary exemption on requirements to record calls and on supervision rules, and an extension on deadlines for settling trades and receiving securities.
There are non-regulatory risks to tackle, too. A diffuse workforce, using inadequately secured devices, offer cyber criminals multiple new avenues of attack. Traders not under physical supervision in the office may be more likely to engage in fraudulent schemes. Video conferences and audio streams may be hacked, allowing confidential information to be stolen.
In a nutshell, the systemic nature of the financial industry — which makes it subject to both heavy regulatory shackles and extensive external threats — may frustrate firms' freedom to transition from highly centralised organisational structures, complicating their efforts to maintain business-as-usual under public health-mandated lockdowns.
The same factors may also snarl initiatives to turn financial firms into carbon-lite endeavours. Put another way, attempting to "green" operations may cause operational risks to proliferate beyond firms' tolerance thresholds.
Hence why institutions favour other means of shrinking their scope 3 emissions. Barclays says it purchases carbon credits to balance out employees' travel-related footprints. Dutch lender ING has introduced more electric and hybrid vehicles to its employee fleet, and discourages air travel where possible in favour of other forms of public transport.
Still, it would be revealing to see the difference in firms' scope 3 emissions year-on-year should non-essential business travel be banned for most of 2020. If the fall is material, yet the revenues typically associated with these junkets holds steady, it could strengthen the case for such travel to be permanently curtailed – especially at those banks that flaunt their ESG credentials.
Taking this a step further, it's possible that not altering travel policies post-coronavirus may even pose a reputational risk to institutions. Not just those looking to burnish their green laurels, either. After an epidemic of this scale managers may consider excessive business travel to be irresponsible, a conduit for future infectious diseases.
Urged on by their operational risk teams and concerned board members, perhaps more firms will take the ING route, and actively discourage all air travel where possible. In which case, one virus will have done more than a thousand ESG initiatives, and force the financial industry to put a leash on their emissions.  
---
Thanks for reading! Consider subscribing to the twice-weekly newsletter here
You can catch climate risk management updates daily on LinkedIn
The views and opinions expressed in this article are those of the author alone
All images under free media license through Canva