Weekly round-up: June 15-19
The top five climate risk stories this week
Want the weekly round-up sent to your inbox each Friday? Then please consider subscribing:
**Special offer**: Friends of the newsletter Narrowcast Media are offering readers of Climate Risk Review 25% off the price of their next event, 'Managing & Reporting Climate Risk' on Thursday June 25. Click here to sign up.
---
1) BP to write off $17.5bn of stranded assets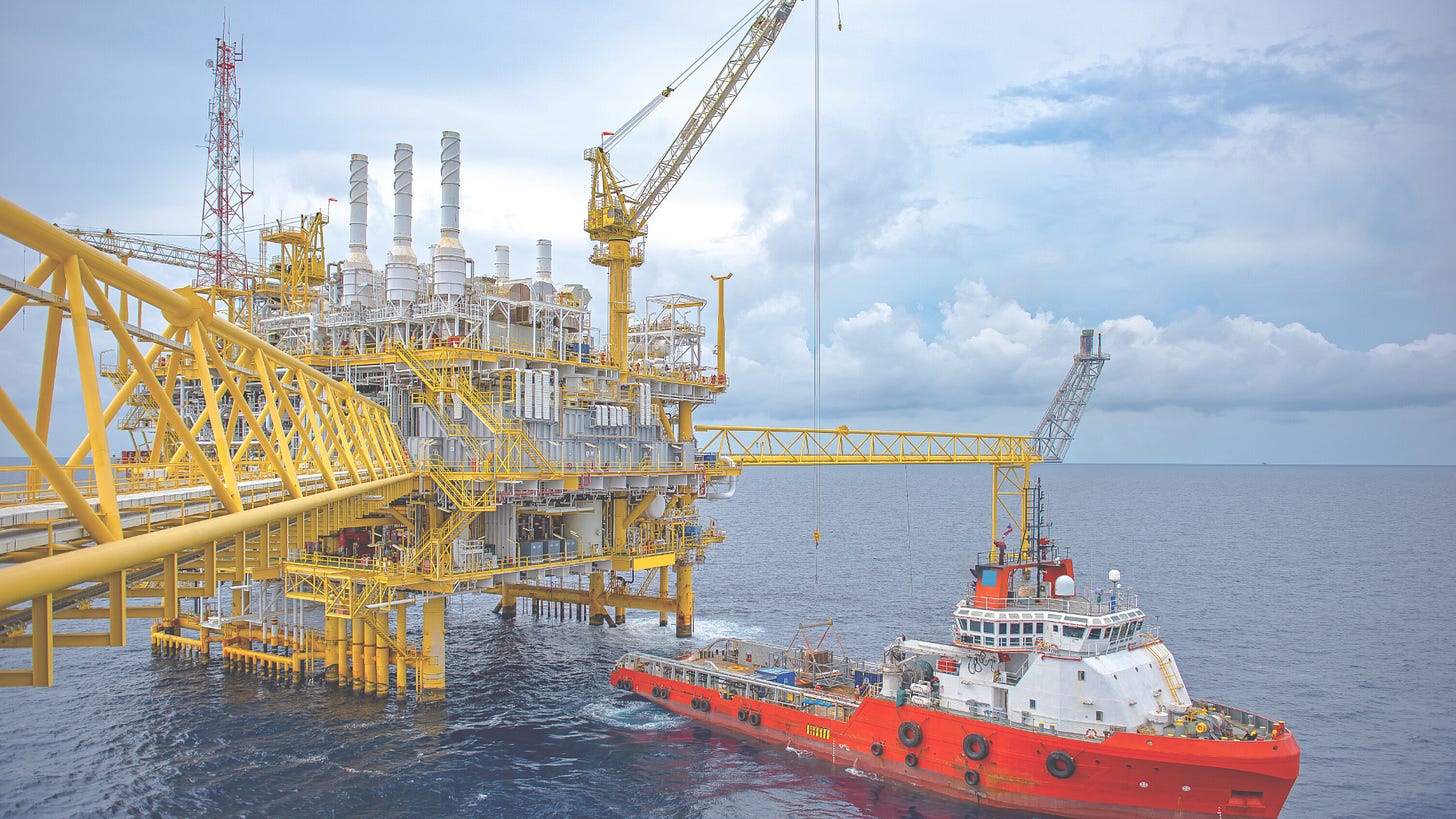 Oil major BP will incur up to $17.5 billion in charges after updating its long-term price assumptions for fossil fuels — an acknowledgement that some of its hydrocarbon reserves will become 'stranded' because of climate change.
The writedown reflects efforts by the firm to align its portfolio with its plan to become a net-zero company by 2050 or sooner. Its new 2021-2050 price forecast for Brent crude oil, at $55 per barrel, is 14% lower than the 2019 average price, and is considered "broadly in line" with a transition path consistent with the goals of the Paris Agreement.
BP's internal carbon prices have also been revised upwards for the period to 2050, hitting $100/teCO2 in 2030, up from $80/teCO2 last year. The combination of these changes means the firm is reevaluating plans to exploit untapped hydrocarbon reserves worth $8-10 billion.
The Financial Times notes that the impairment charges do not affect operating cash flow, but will hit shareholders' equity and increase the firm's leverage. BP's gearing — its ratio of net debt to total funding — was 31.1% in 2019. 
The change in pricing assumptions also threatens BP's dividend. Collectively, these impacts may cause financial institutions holding BP debt and equity to writedown the value of their investments. BP's stock dropped 1.5% on Monday's news, and by Thursday was down 4.3%.
2) Bank regulations 'short-sighted' on climate risk, says EU watchdog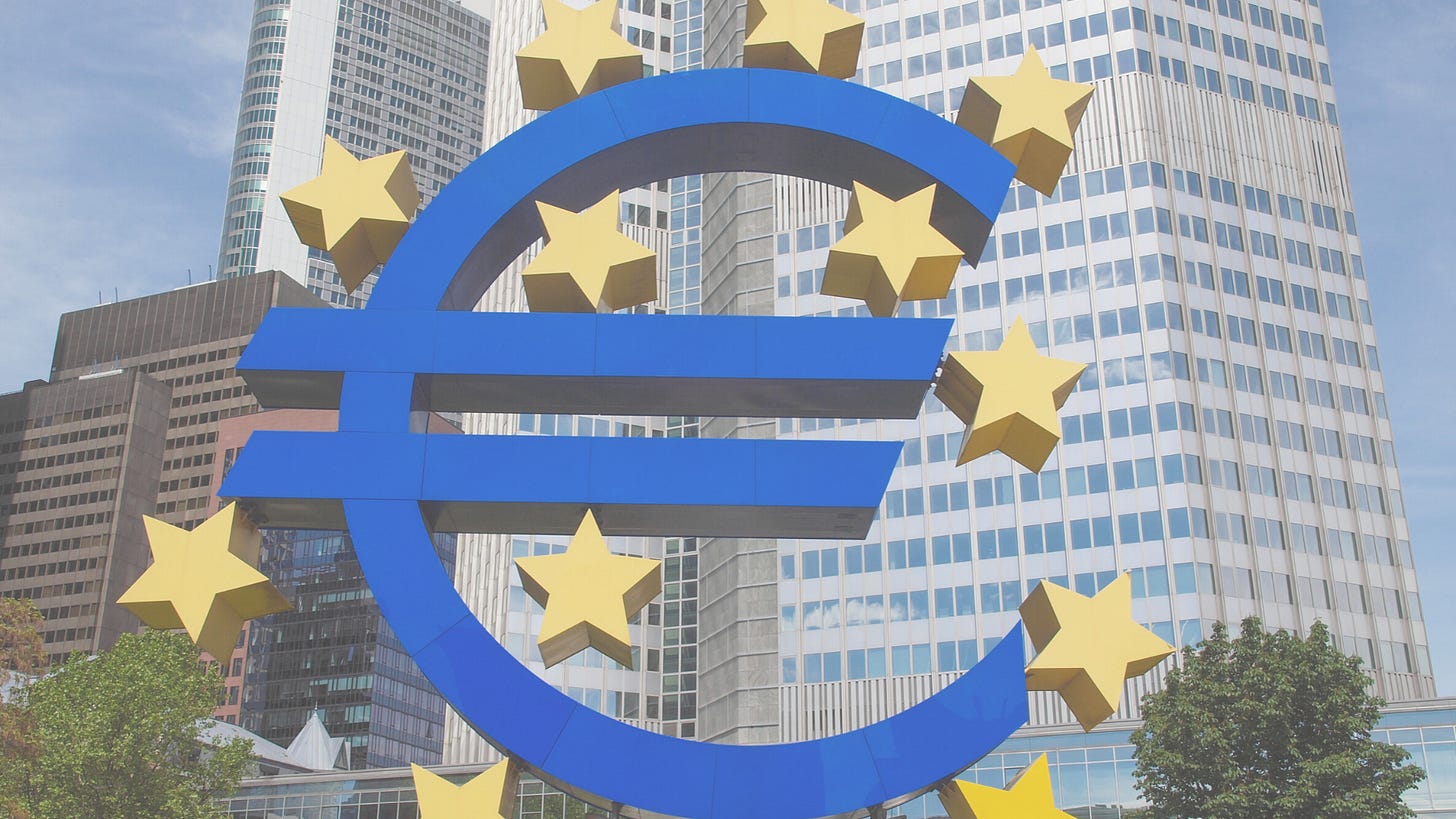 The EU's chief banking supervisor said current rules entrench a myopic approach to risk management, frustrating efforts to get banks to accurately price climate risks.
Andrea Enria, chair of the supervisory board of the European Central Bank, in a speech on June 17 said banks' internal risk models "seldom look beyond the next 12 months" and that prudential rules "confirm and reinforce this short-sighted approach".
Climate risks, in contrast, require impacts over longer time horizons to be taken into account. Enria said it is "critical" banks develop "their capacity to manage climate-related and environmental risks" as well as work towards accurate pricing of these risks. 
"We need to act now to overcome the challenges of climate change," he added.
The ECB issued a guide for banks on its supervisory expectations related to climate risks on May 20.
3) BoE corporate bond pile out of step with climate goals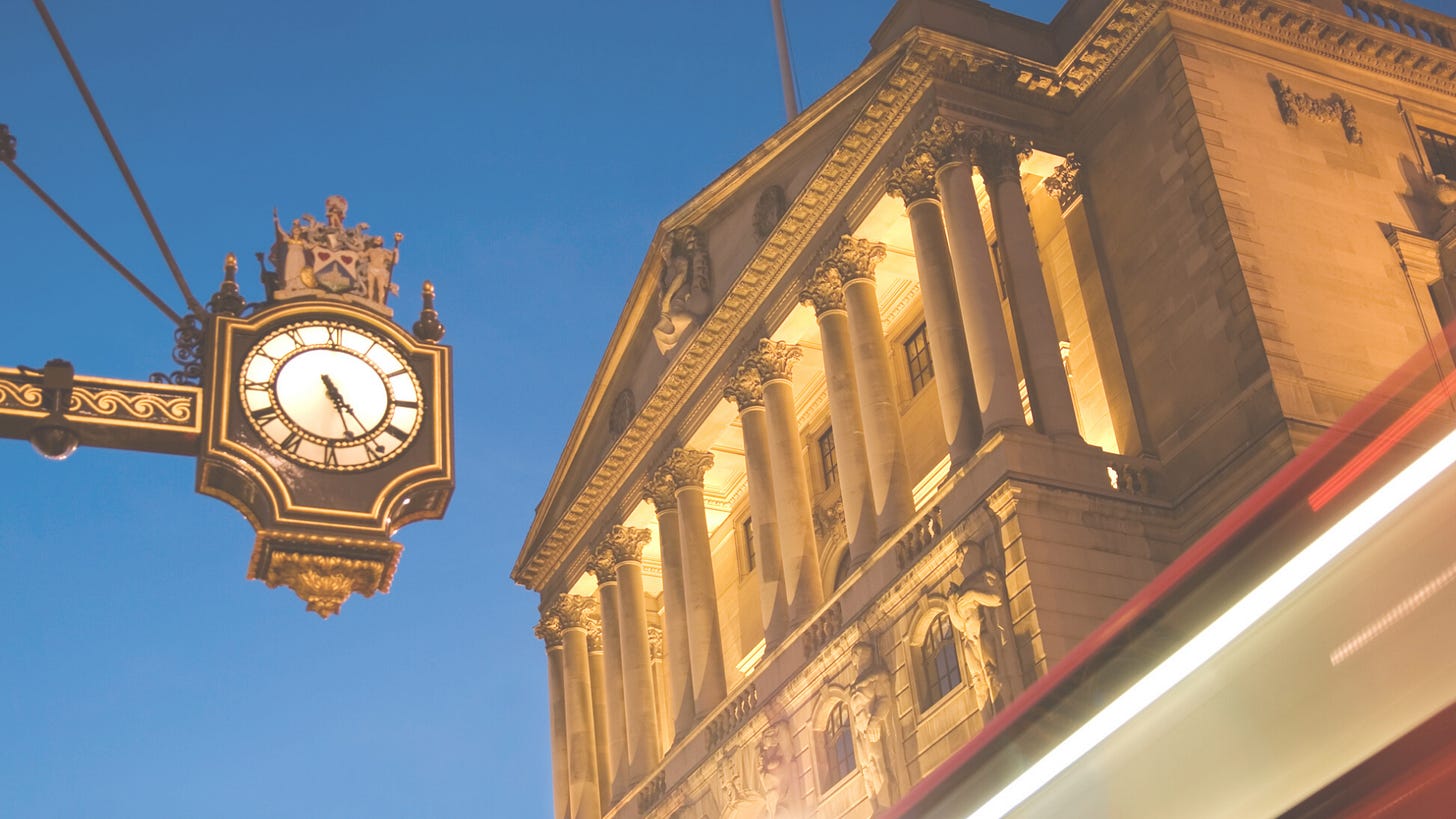 The makeup of the Bank of England's £10 billion corporate debt portfolio is inconsistent with Paris Agreement targets to limit global heating, and exposed to transition and physical climate change risks.
In its first climate-related financial disclosure, the BoE estimated the weighted average carbon intensity of its corporate holdings at 294 tCO2/£1million in revenues. Using an experimental forward-looking analysis, the bank estimates the projected emissions of the current portfolio are aligned to a 3.5°C warming scenario by 2100, well above the 2°C Paris Agreement target.
Power generation makes up 9.5% of total corporate revenues apportioned to the portfolio, but only 2.2% to fossil fuels, implying losses through transition risks would be modest in the short term. Physical risks to holdings are also limited, though certain assets are susceptible to water and heat stress.
As the BoE's portfolio is broadly reflective of the total sterling corporate debt market, the bank said its estimates suggest the UK economy as a whole is not on track to fulfil its carbon reduction commitments.
4) Sustainable swap boom may prompt bank search for hedges
A search for hedges for sustainability-linked derivatives (SLD) among banks could take off as their exposure to these products grows, Risk.net reports. 
SLDs are swaps that add or subtract a spread depending on whether a client hits a set of ESG targets. Though these adjustments are typically small, they expose dealers to losses if the counterparty meets their ESG obligations.
Providers may be willing to swallow these costs today, considering these instruments make up a tiny fraction of their overall swaps books. But as they balloon in popularity, firms will likely have to find instruments that can offset their losses.
Absent an ESG-specific proxy, though, banks will have to muddle through with imperfect hedges. For example, an SLD hitched to a carbon reduction target could be hedged with an exposure to the carbon credit market. Through such an SLD, a bank is "short" carbon reduction, and so could offset this with a "long" exposure in carbon credit futures.
5) Rising capital costs could sink fossil fuel industry — Goldman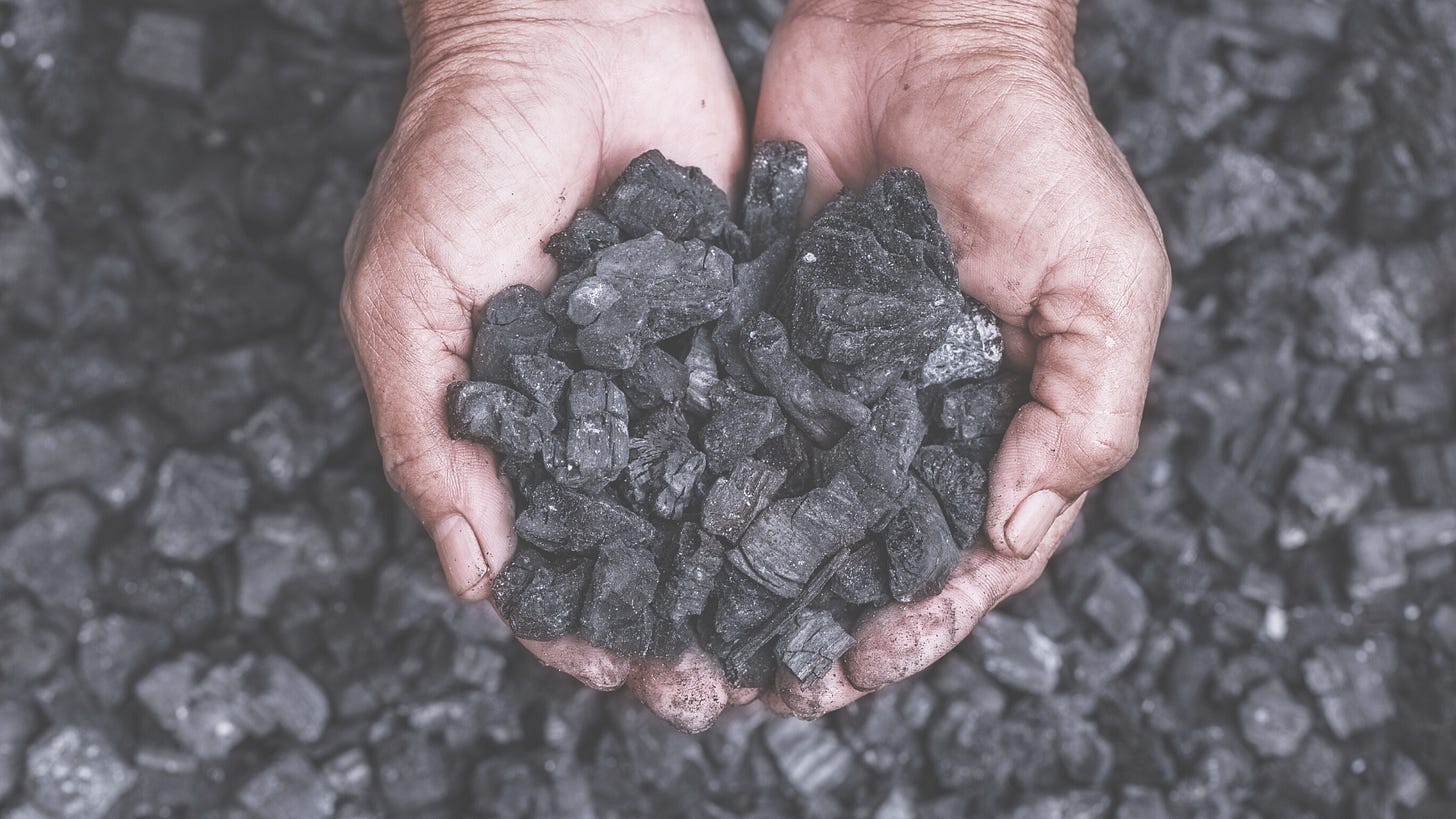 Investor engagement with climate change has lifted the cost of capital for new oil and gas developments relative to renewables projects, a divergence equivalent to a $40-80 per ton carbon tax, Goldman Sachs research suggests.
This market-implied carbon price for fossil fuel firms dwarfs the current $3 global average. Goldman extrapolated this price by comparing the 'hurdle rate' — the minimum rate of return demanded by an investor – of oil and gas companies, which is today 10-20%, with that for renewables, which is just 3-5%. This differential could mean that carbon-intensive assets become "stranded" not because of a drop-off in demand for dirty energy, but because capital costs overwhelm the industry. 
Goldman Sachs also estimates that investment in renewables will exceed oil and gas for the first time in 2021, when it will make up 25% of total capital expenditure.
---
Thanks for reading! Why not share this post with your colleagues?
Please send questions, feedback and more to louie.woodall@gmail.com
You can catch climate risk management updates daily on LinkedIn
The views and opinions expressed in this article are those of the author alone
All images under free media license through Canva