Weekly round-up: October 12-16
The top five climate risk stories this week
Climate Risk Review's Monday newsletter, and Wednesday's 'Inside Climate Disclosures' series, are for paying subscribers only. This week, how the Exxon exposé will challenge banks' transition policies and a review of Swiss Re's TCFD disclosure. You can upgrade your subscription here:
---
1) BlackRock plots climate risk update to Aladdin platform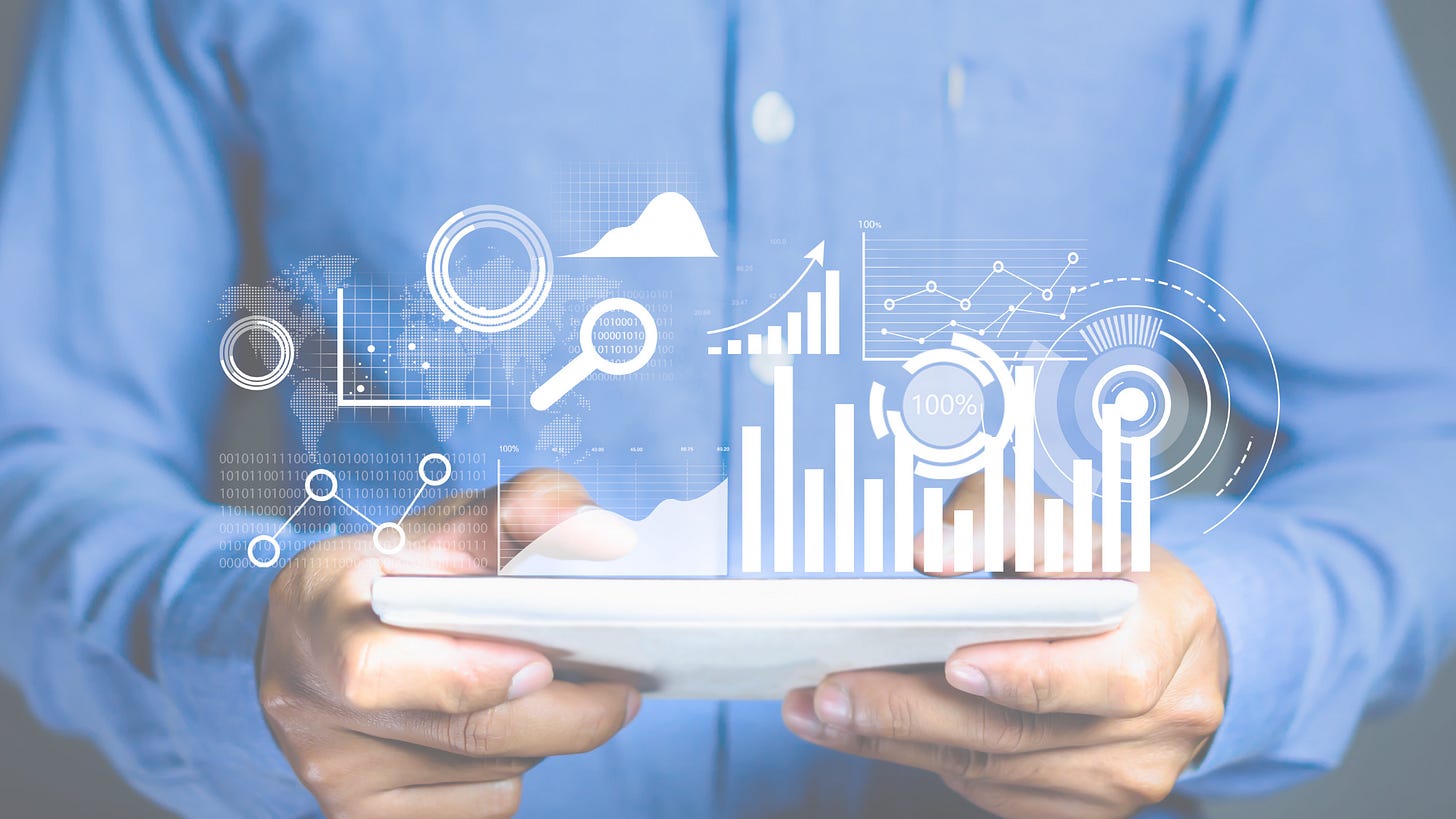 BlackRock is planning a climate risk update to its flagship portfolio management system, Aladdin. 
Chief executive officer Larry Fink, on a October 13 call to discuss the asset management giant's third-quarter earnings, said: "We need to continue to drive technology and information to show how climate change is investment risk. And this is why we are so focused on Aladdinizing data for climate change … We are creating Aladdin Climate ... and we hope to be rolling that out".
Fink added that BlackRock is "working with many different sustainable data providers" to make 'Aladdin Climate' a reality. 
Aladdin is sold to banks, investors and non-financial companies, which use its suite of analytics to gauge risks across equities, fixed income, foreign exchange, loans and more. Fund giants Vanguard and State Street are users, as are five of the top 10 insurers by assets, says the Financial Times.
The platform has been a reliable moneyspinner for BlackRock. The technology services division, in which Aladdin sits, generated revenues of $974 million in 2019, up 24% on the year before. Last year, BlackRock bought eFront, a private markets data provider, to expand the scope of its analytics to cover all public and private assets. Already in 2020, Aladdin has released over 1,500 ESG metrics to clients.
Still, Aladdin will not go unchallenged in its bid for the climate risk analytics crown. Also this week, US-based start-up The Climate Service (TCS) announced a partnership with technology giant IBM to scale its Climanomics platform, which clients can use to weigh their transition and physical risks and opportunities. TCS says it is already used by the world's largest banks, asset managers and real estate investors. 
The partnership will make Climanomics available to clients on the IBM Cloud. Said Murray Simpson, IBM's global lead for sustainability, climate and transition: "This collaboration with The Climate Service will provide clients financial insights that are based on the most advanced available science and technology".
1) IEA debuts 1.5ºC climate scenario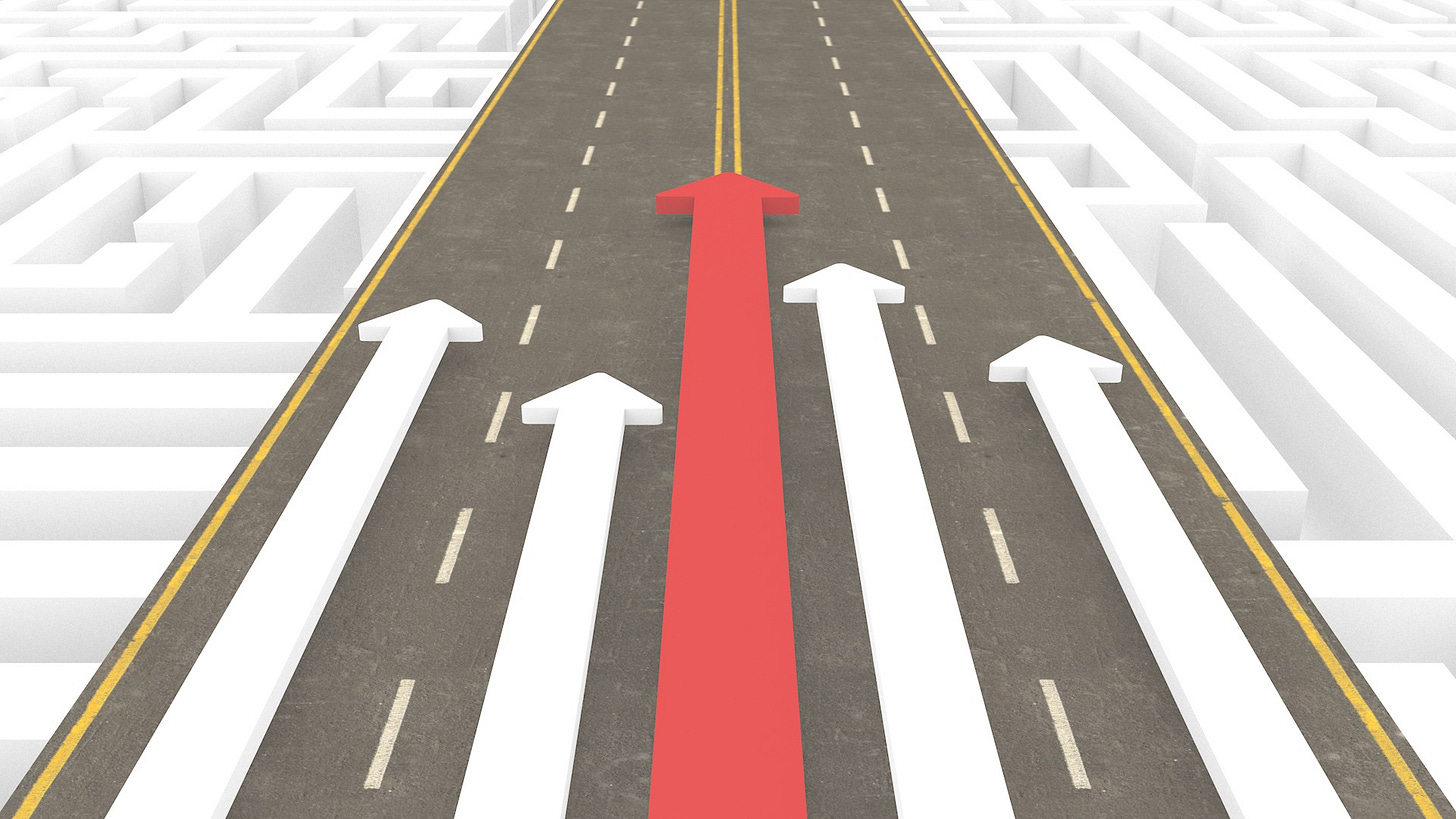 The International Energy Agency modelled its first-ever 1.5C climate pathway, plotting the actions needed over the next decade to potentially achieve a net zero carbon economy by 2050.
This latest addition to the IEA's suite of Sustainable Development Scenarios (SDS), called 'the Net Zero Emissions by 2050 case', assumes a 40% reduction in emissions by 2040 — achieved by increasing the share of energy generated using low-emissions sources to 75% of the global total by 2030, up from 40% in 2019. It also assumes 50% of passenger cars sold that year will be electric, up from just 2.5% last year.
Coal-generated electricity falls 66% by 2030 on 2019 levels under the scenario, and industry's emissions by one-quarter.
Multiple actors working together are needed to fulfill the scenario. For its part, the finance sector is required to "facilitate a dramatic scale up of clean technologies, aid the transitions of fossil fuel companies and energy-intensive businesses, and bring low-cost capital to the countries and communities that need it most".
IEA scenarios are used by an array of climate risk management and alignment tools to guide banks' and investors' portfolio allocations. The Net Zero Emissions by 2050 case will therefore likely be widely adopted by financial institutions committed to the aims of the Paris Agreement. 
3) Factor climate targets in bank executives' pay — Carney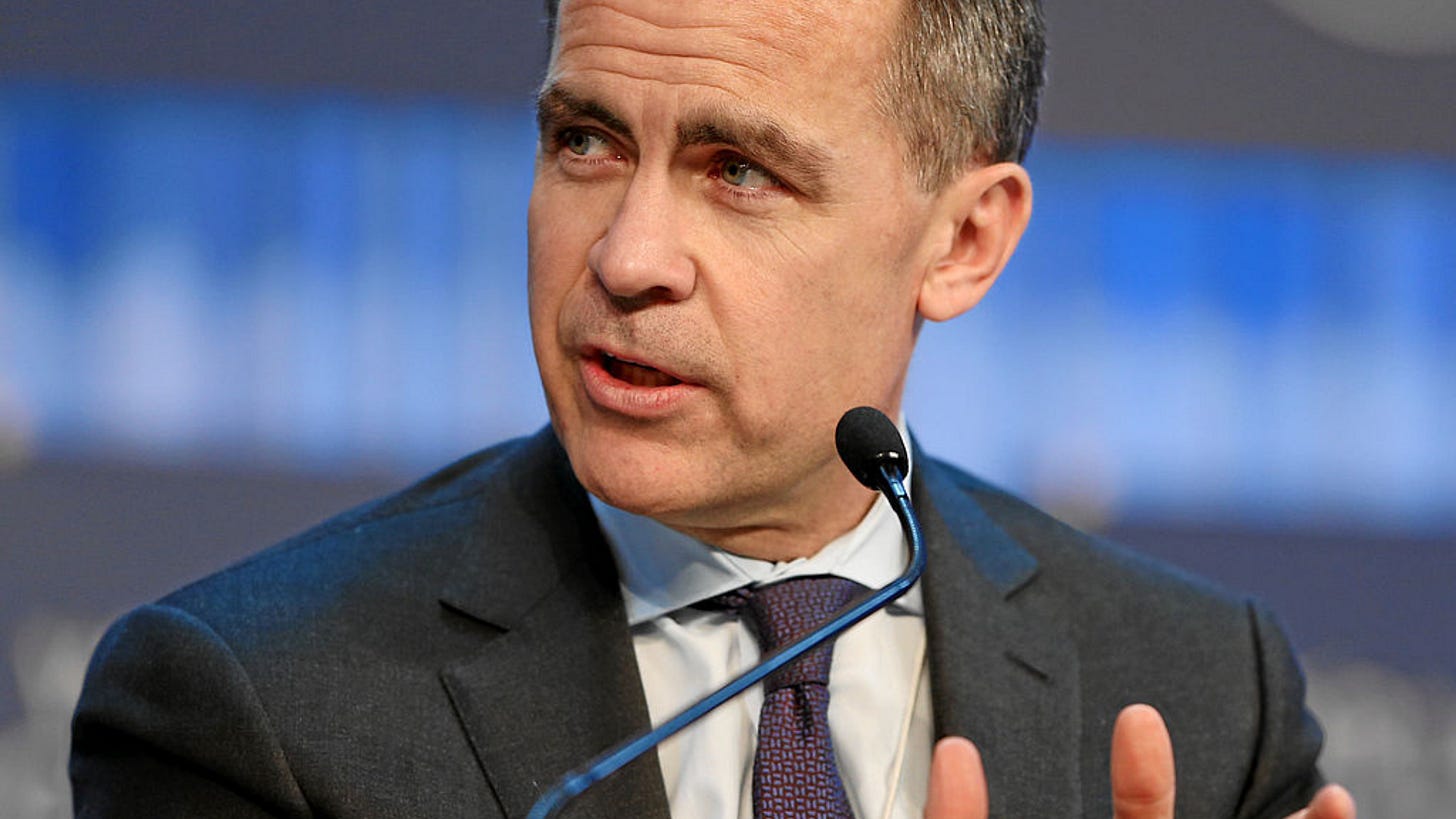 Banks should tie executive pay to climate goals, former governor of the Bank of England and UN special envoy on climate action and finance Mark Carney has said. 
Speaking at a virtual roundtable hosted by the UN Environment Programme Finance Initiative on October 13, Carney pressed lenders to "have some interim [climate] objectives and targets" disclosed publicly, and "Ideally a governance process that's clear in terms of … specific board-level governance and responsibility around managing climate risks and opportunities. Ideally, some compensation link to that as well, or at least disclosure about whether it is there or not."
Carney also said that mandatory disclosures based on the Task Force on Climate-related Financial Disclosures (TCFD) recommendations are necessary, citing "overwhelming demand" from investors for this data. "The message is [the] private sector has brought this a long way, application is pretty good but it's not perfect … and that's why you want to have this pathway to mandatory, so those who are supplying capital … have the information they need to take climate change into account".
In addition, Carney said banks should push to develop their own climate scenarios to gauge physical and transition risk exposures instead of relying solely on those provided by groups like the Network for Greening the Financial System: "What I would like is an institution takes one of those reference scenarios and if they choose to adjust it … that's great, that's really what you're looking for as the supervisor or the stakeholder, which is what are the experts, what is management's view of these potential climate pathways".
4) Climate risks amp sovereign bond yields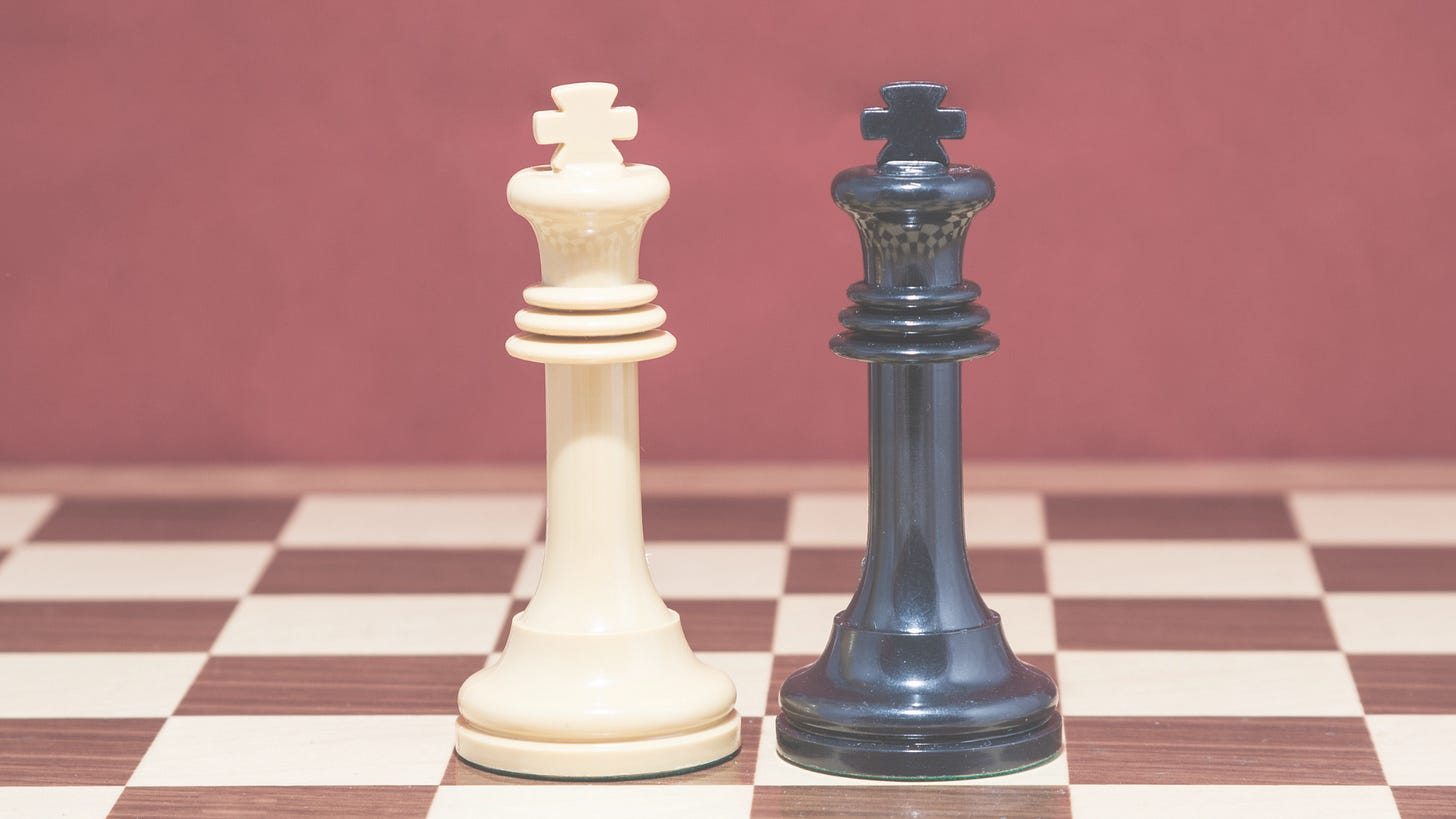 Countries highly exposed to climate risks have significantly higher borrowing costs, particularly those in emerging markets, new research shows.
Sovereign bonds issued by emerging markets countries especially vulnerable to global warming attract a risk premia of up to 275 basis points, compared to 113bp for emerging markets sovereigns overall. The findings were the product of research by SOAS University of London; the Asian Development Bank Institute; the World Wide Fund for Nature Singapore; and climate data vendor Four Twenty Seven.
The researchers also found that sovereign resilience to climate risks are "statistically significant in reducing bond yields across all country groups", if only slightly. 
Econometric analysis was applied to 40 developed and emerging economies as part of the study. Exposure to climate risks was found not to be statistically significant for the advanced economies in the sample.
5) US banks wrestle with ailing energy loans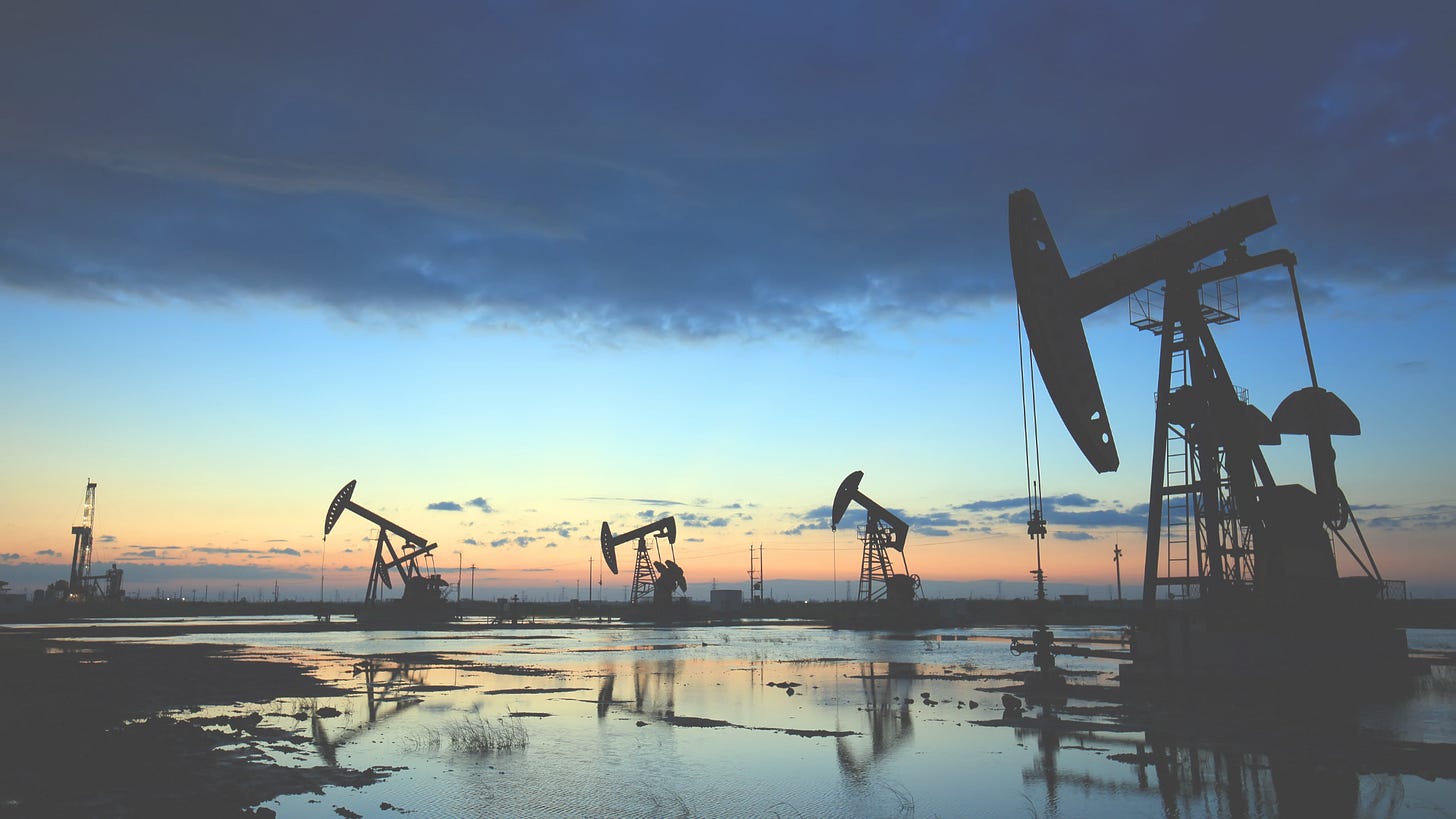 Oil and gas loans held by top US banks continued to sour in the third quarter. 
Wells Fargo said $1.2 billion of oil, gas and pipeline loans were behind on their repayments — about 11% of the total amount outstanding. This was down slightly from $1.4 billion last quarter. Faulty oil and gas assets made up 39% of the bank's total nonaccrual loans.
The San Francisco-based lender socked away $769 million overall in Q3 to guard against loan-losses, down from $9.6 billion in Q2. 
At Citi, funded energy loans continued to degrade in creditworthiness over the three months to end-September. Twenty-two percent of funded loans to oil and gas companies were rated CCC or lower as of Q3, up from 20% in Q2 and just 6% in Q4 2019. Across all funded and unfunded exposures, 33% were junk rated, up from 31% three months prior. Total provisions taken across its portfolio as a whole amounted to $2.3 billion, compared to $7.9 billion in Q2.
JP Morgan did not disclose numbers related to its oil and gas loans and losses in Q3, but chief financial officer Jennifer Piepszak said on an October 13 earnings call that the sector was one of those "under the most pressure". Goldman Sachs also said oil and gas faced "continued challenges".
---
Thanks for reading! Why not share this post with your colleagues?
Please send questions, feedback and more to louie.woodall@climateriskreview.com
You can catch climate risk management updates daily on LinkedIn
The views and opinions expressed in this article are those of the author alone
Photo of Mark Carney under free media license through Wikimedia
All other images under free media license through Canva